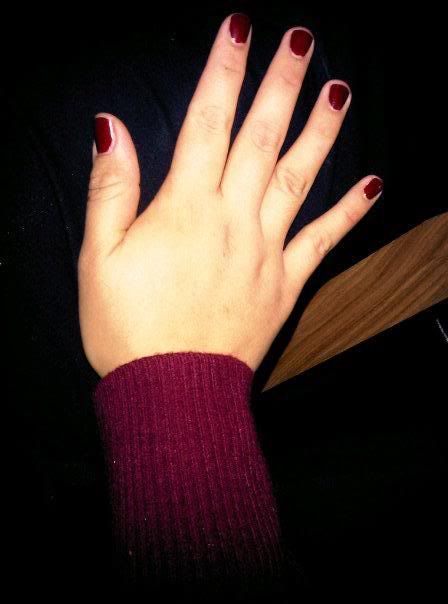 I am in love with..... the colour red :)
I am wearing a red jumper from primark today, M&S trousers and red nails by Rimmel London.
I am feeling happy today and decided to visit my blog! I haven't been on for a long while as I became so busy with my new job and being a mummy!
I will make sure to post more! I love blogging! It makes me happy sharing my ideas and other stuff! ;)
Anyway, Have a fun Monday people!