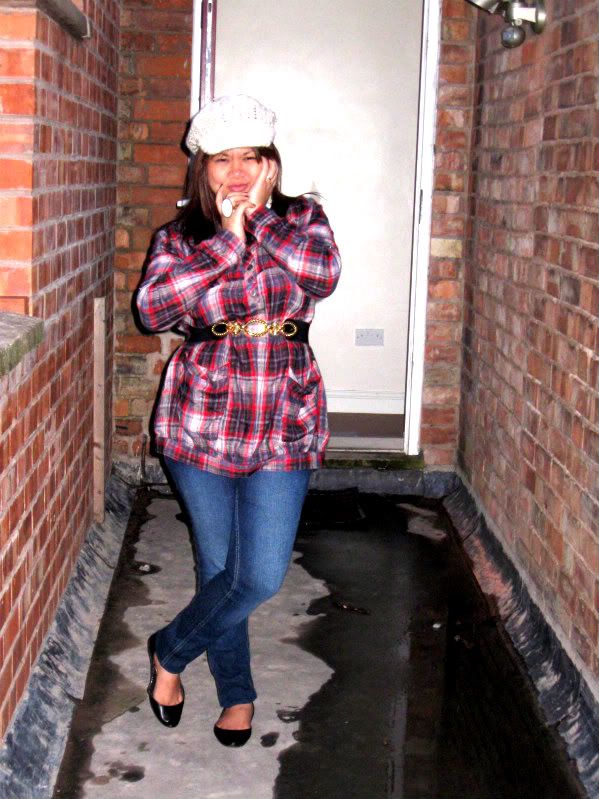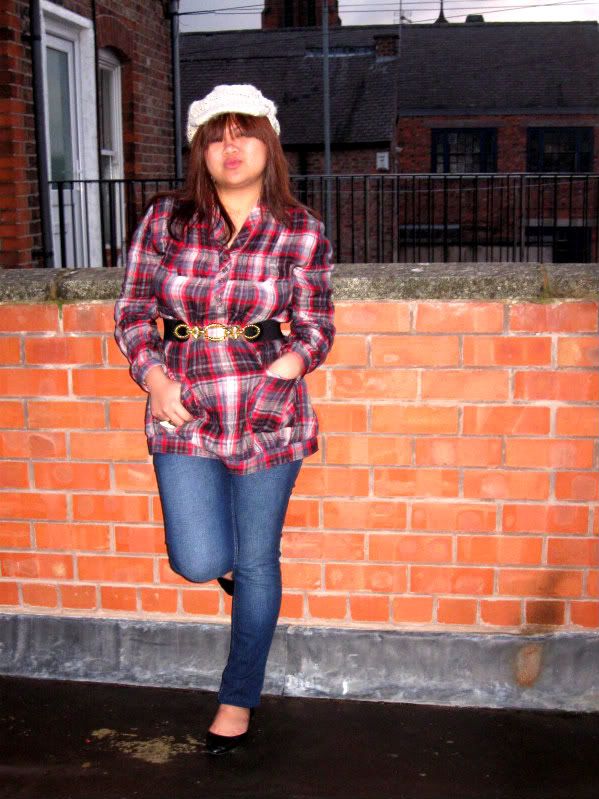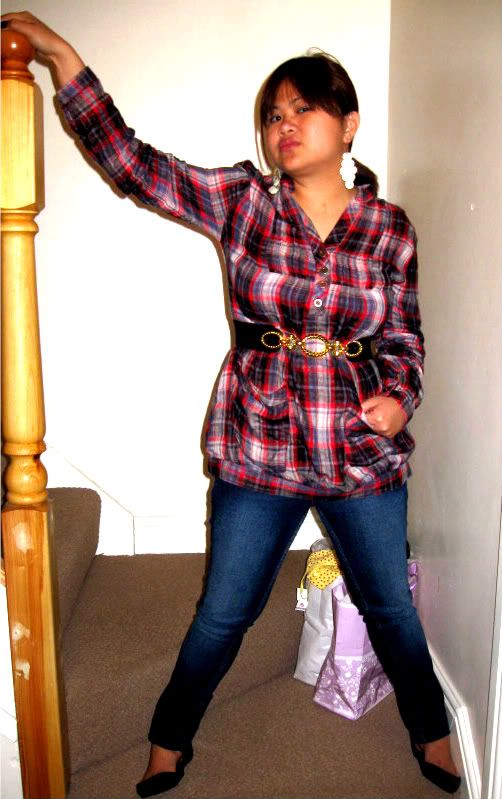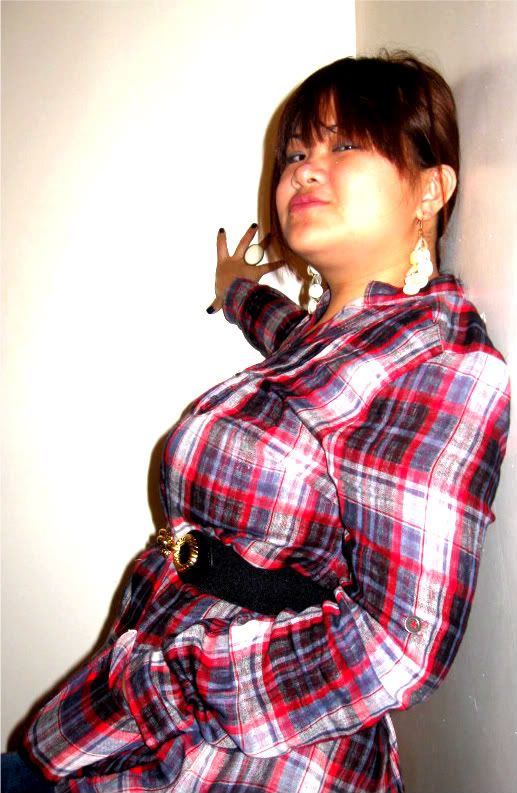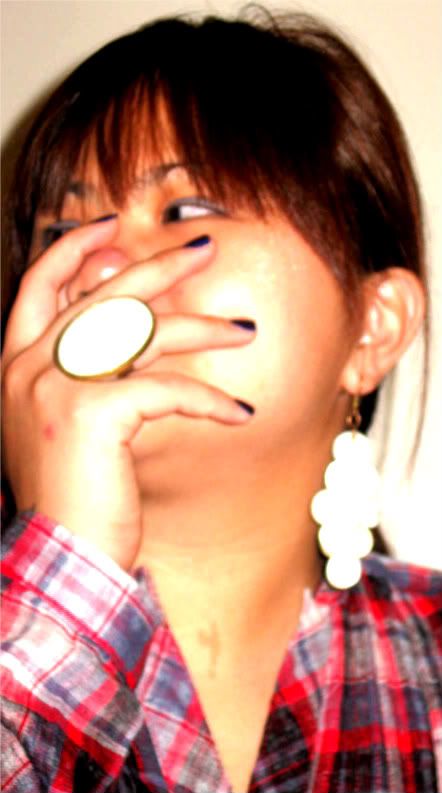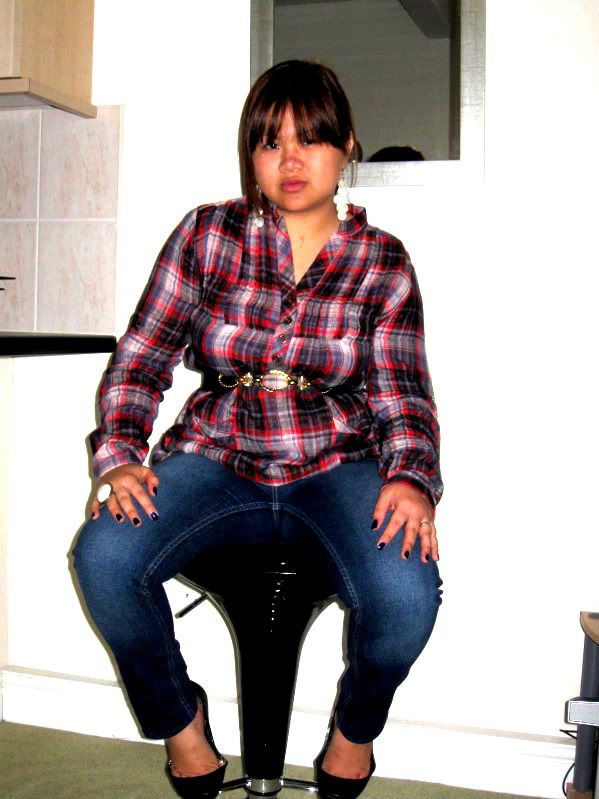 I have been researching what's in fashion and where are the best places
to buy these fashionable items w/out breaking the bank! LOL! :)
After looking into this I found a number of retail stores which can offer these critera.
Number one here in the UK is Primark.
Primark is very affordable for clothes, shoes, bags and accessories.. Its is a place to visit!
Yes its cheap! this store proves that fashion doesnt have to be expensive to be fashionable.
I love Primark and the quality is very good too!
Wearing: Plaid top from Primark, Blue skinny jeans from Penshoppe (Philippines's brand), Shoes and belt from primark and Accessories from Topshop/H&M :)
My husband and I went to my brother in law's house warming party last night and I decided to wear my plaid top with jeans.. It is the casual look you can do with plaid tops!
You can also wear leggings, shorts and tights to create a more feminine lumberjack look! and dont forget to accessorise it with belt and long necklace to add more feminine touch :)
Anyways I hope you like my own version!!!!
Thank you for leaving comments on my previous blog post!
Please leave comments and thanks for viewing RockmyRunway!
Have a fabulous weekend everyone!!!! :)
Much love,
Che Barcelona :) xxxxxxxxxxxxxxxxx