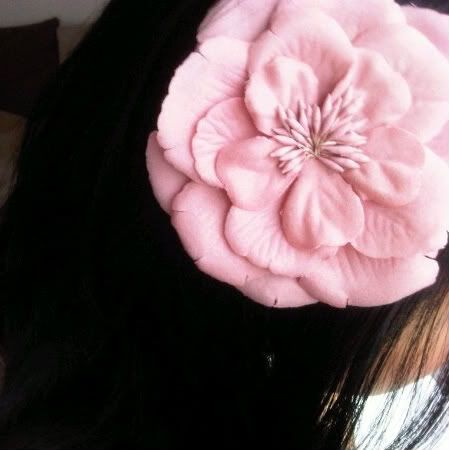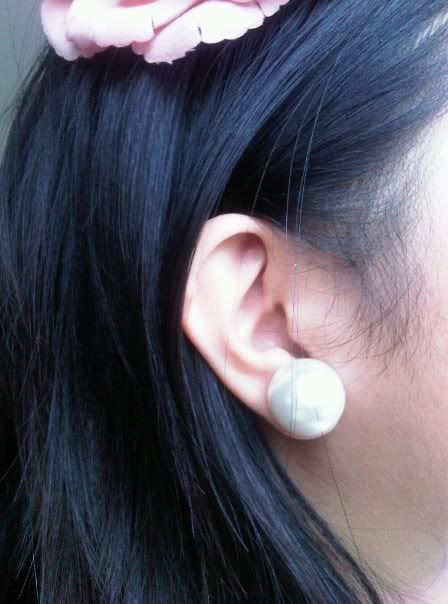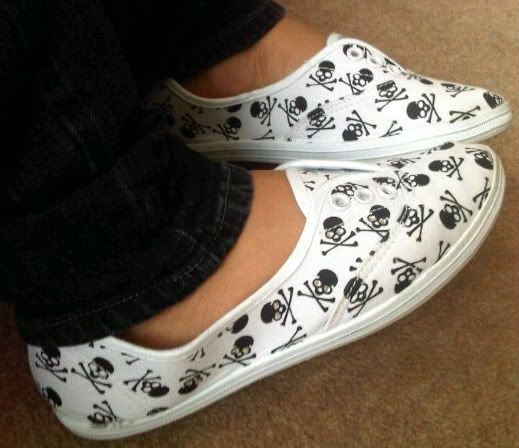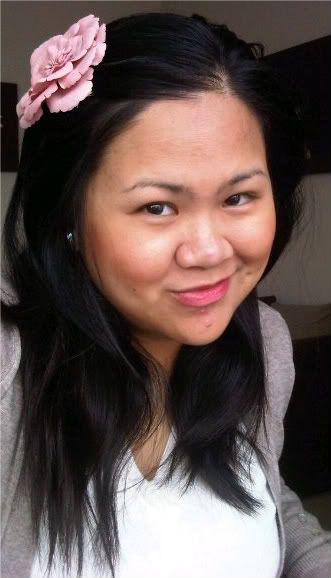 Outfit: White jumper top, Brown boyfriend cardi, White and black skeleton shoes, Rose pink flower clip all from Primark and Pearl earrings from Dorothy Perkins :)
ooops! and black skinny jeans from Topshop! (sorry no picture!)
Hi all ! :) I just want to share you my outfit today! I wore a simple outfit for today as Adrianna and I went to our baby massage class! Being a mum is the best job for me but sometimes it's hard to dress up as you have to be comfortable with what you wear. It's hard for me to wear something tight or have loads of details cos I have to be comfortable when I'm with Ady.
If I wear something with loads of details (such as pointy beads) it might hurt her so it's smart to wear something comfortable and simple cos Ady's safety comes first!
Sometimes wearing simple/comfortable outfit is good as you can add and accessorize your look! That is why I wore my Skeletons shoes and my Rose pink flower clip! cos it adds a fun look! but I am a mummy now so I also wore my pearl earrings for a classy touch ;)
Being simple is beautiful! it is more beautiful than dressing up too much or putting too much make-up and not being comfortable with what you wear.
We enjoyed our baby massage class! any soon to be mums out there? try it! It helps with Colic, teething pains and if your baby is unwell. Ady loves it!
Anyway what are you guys up to this coming weekend? I am wishing for a good weather! so Ady and I can do a photo shoot! fingers crossed! :)

http://rockmyrunway.blogspot.com