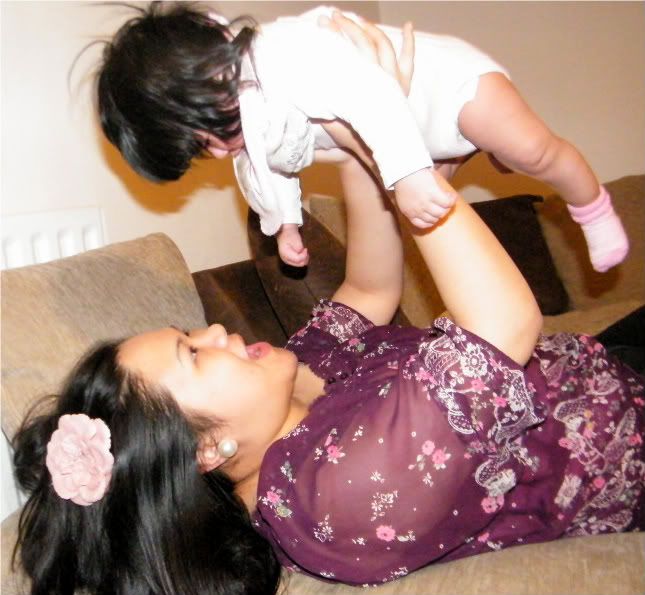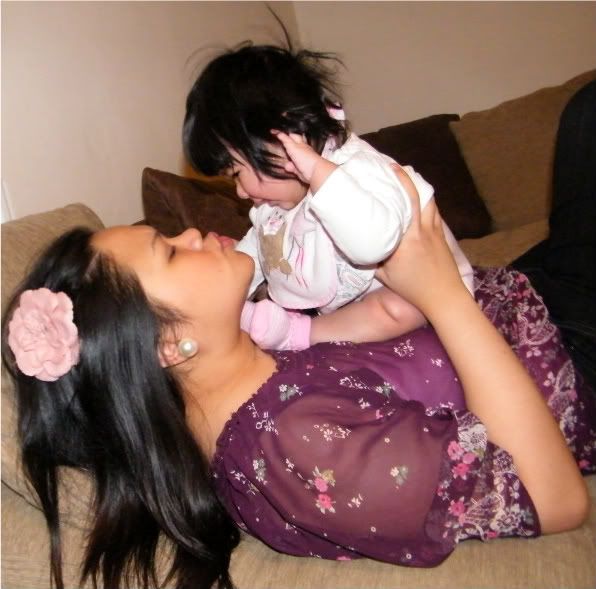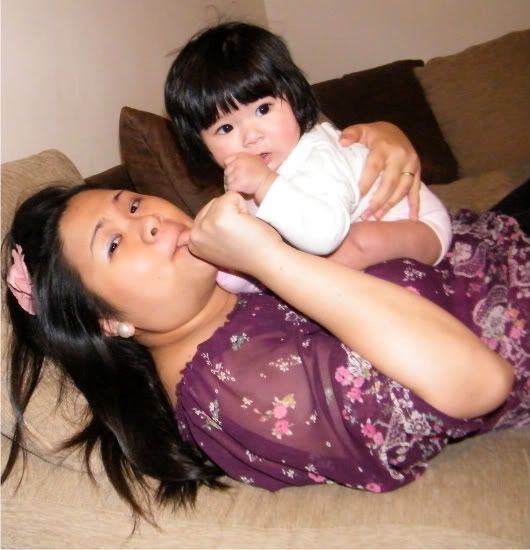 Hi all! It's Ady's second time here on my blog :) yeyyy!
(her dad took these photos on the weekend.. after visiting my in-laws)
My daughter is now six months old and now eats solid food three times a day!
she loves watching Mickey mouse clubhouse, Little Einsteins and Handy Manny!
she loves strawberry yoghurt, baby rice and bananas....
she does close-open, rolls over, wave bye and claps her hands!
she is a very clever girl and has the most beautiful smile! :)
I am a very proud mum! :)
http://rockmyrunway.blogspot.com